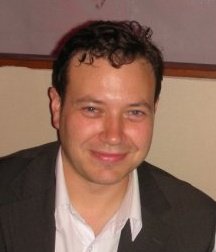 The club enjoyed another promising season on the field with the D2 side (considerably changed from last season), making it back to back Premierships, but this time securing the Minor Premiership on the way, meaning that we could enjoy a home game at Hassall Park, with many supporters showing up and several BBQs keeping everyone warm. Congratulations to William White and his team on this success gained against Peter Westerberg's West Pennant Hills Cherrybrook side for the 2nd year in a row.
We had 3 beaten semi-finalists as well. C1 led by David Flaks were the team I would have had my money on going into the finals having been crowned Minor Premiers again, this time on quotient. This is a major achievement with several players stepping up from the previous C4 Premiers (the captain included), and showing that they can compete at a higher level too.  C3 Grade, led by Shivank Bargotti fought hard to make the finals in a competition that was pretty tight behind the runaway minor Premiers. The D1 side which was pretty much the D2 side from the previous season also fought hard to finish third and came within just 8 runs of overturning the eventual Premiers in the semi-final.
We also entered a team in the SMCA Winter Competition for the first time in 2015, and we were unfortunate to be eliminated in the preliminary final. It was a very enjoyable experience as we had players from A Grade down to D2 playing together, and also had a few friends from around other clubs outside the association playing.
The clubs strength and stability is dependent upon the strong back bone provided by our outstanding committee, and I extend my thanks once again to those who work so hard in the background,
Bill White – Club Secretary and President of Wahroonga Junior Cricket; Ben Gussey – Vice President; Rod Grosvenor – Treasurer; Judy Gussey – Registrar and team co-ordinator; Bob Gussey – Consultant; William White, Matt Horvatt, and our new committee members David Flaks and Lucas Lees.
Thanks to all of our captains, managers, coaches and co-ordinators not just for your work throughout the season but also for contributing to this annual report. Special thanks to David Drake, our quiz master and regular MC on what was another successful quiz night and also to Ben Gussey who once again has put together a really impressive report for us.
Juniors
It is incredible to think that it is now 5 years since we decided to start our Wahroonga Wolves with an in2cricket program. Bill White has once again taken on a lot of responsibility in running this with Sam Whitely again assisting and Tim Berghoffer stepping up. We were once again supported by the ever reliable and much appreciated Bob Gussey who has decided to take a bit more of a back seat. There were again some regular coaches within the centre and as a club we are most grateful to all the volunteers (players and parents) who have helped to maintain our in2cricket centre as one of the very best, and to manage our junior teams this season. We are always in need of volunteers and players to step forward to help out and I encourage any of you who are interested or can spare the time to come forward. We can't rely on the same individuals to carry us through and with the new 'Working With Children' regulations coming in this season we need to know who is available from the outset. Don't be shy whether a player or parent, put your hand up and let us know that you are interested in being involved and we will help and support you in doing so.
There is a Junior Presidents report from Bill White later in this annual report, but again I would like to highlight some of our achievements in the juniors. It is exciting that some of our juniors are already filling in occasionally in the seniors and the numbers doing so will hopefully start to increase in the coming seasons.
We entered 6 junior teams, 1 more than last season, with 3 players being selected to represent our association. Congratulations to, Joshua Henderson and William Moody (who having represented the association at U12 have been selected to do so at U13 too), and also to Ashu Najit who has also been selected at U11 in the HK&HDCA rep squads. I love hearing about great achievements and from reports there are a few more players who will be pushing for reps in the coming years, and we encourage and support our players doing so.
CONTINUING THE GROWTH
In our last annual report I talked about how we have a friendly and welcoming club culture and I am both pleased and proud that everyone associated with the club continues to embrace this culture. It comes from the respect for each other that we encourage from the earliest age in our in2cricket, through the Wolves and into the senior club. St Ives Wahroonga is a family club and it is great to see people recognise the volunteers throughout the club that help out. I also said that I wanted to increase the union between the senior and junior club, and this coming season we will be utilising the Wolf logo and name St Ives Wahroonga throughout the club. We take with us our rich history, but will have a consistent identity at all levels.
We don't need to change our shirts, but all new shirts and caps will have the new logo. Many of the seniors who are involved with the juniors have been wearing the wolf cap anyway and I have been so pleased and proud with seeing our juniors on the field in a matching kit with our badge on it. I have turned up at a few games and immediately identified the juniors on the field as St Ives Wahroonga players.
We will also be launching our new website either on Presentation night or very soon after, and I thank Kamran Bloach for his work in developing the new site. We have invested in the website over the past 2 seasons and I am really please to host our own site giving us flexibility to link where we want and have some informative areas too.  In years to come, I would love for our site to become the first place for everything cricket.
THE PATHWAY TO SUCCESS
For some, success is representing their country at international level, while for others it is making the reps team, playing A Grade or scoring your first 50 (a feat that I have still not achieved). As young players develop, it is important that we take them into the senior club, mentor them and protect them. Young people nowadays have many challenges ahead of them and it is important to find a balance in their lives, be it a day off from studies or a night out with the boys. We all have a responsibility towards each other and it is one of the major things I love about this club.
We continue to develop our relationship with our friends at Northern Districts Cricket Club as we aim to offer an avenue of success through the club to Green Shield and 1st Grade, onto NSW State, and even international level. It is our aim to provide a player with the best opportunity to reach the level that they want, subject of course to their ability, but also to enjoy their cricket at whatever level.
Northern Districts have some similarities to our club, in that they pride themselves on the fact that those who play for them, always remember the club, look with fondness on their time there and will always be welcome when they return.
COMPETING AT THE VERY TOP
While we have competed in many grades this season, and enjoyed some success, it is important to recognise our A Grade players. Playing A Grade is the highest level at our club and is a major achievement for any player to be selected on a regular basis.
Tom Godfrey took over the captaincy with a target to make the finals in the next 3 seasons. We knew that 2015-16 would be a transition season, and I was extremely happy with the positive approach taken by Tom and the team. There were a number of young players who stepped up to A Grade, some playing on turf for the first time. It was always going to be a challenge for them and I am proud that they knuckled down and stuck with it, with mixed success. Next season these players will be familiar with the conditions and level and will hopefully improve.
Some of these young players were mentored this season by long term established players with special mention of Tim Lovegrove, who finished the season as the Association's leading run scorer in A Grade with 433 runs. That is a phenomenal achievement not least given that we finished 7th, and didn't make the finals. I am sure that his attendance at training was critical in that achievement. Another regular at training, Asim Sohail, took 30 wickets and was 5th in the number of wickets in the grade.
Training is important at all levels and we will again book nets for midweek and will aim to use the indoor facilities at Action Indoor Sports (Mt Ku-Ring-gai) on another night. We have asked Hemadri Bargotti, who has been so successful in coaching and training our players, to take up a role of head coach at the club and he will be working with our A Grade side to assist Tom with continuing to grow our A Grade and achieve our first goal of making the semi-finals and eventually to winning a premiership.
SPONSORS
I would like to thank on behalf of the entire club our sponsors and supporters for their generosity throughout the season, Di Jones Real Estate, InfoReady, Grosvenor Business Advisers and TriForce Sports. We all enjoy and appreciate the outstanding prizes kindly donated for our trivia nights by Mercedes Benz Hornsby, Andrew and Dave Stergiotis at Tempo and our members. I also note the support of Law In Order, who assist us with our printing and scanning needs. Don't forget that sponsorship is in many ways a partnership, and I encourage you all to utilise and promote our sponsors ahead of their competition when you require services that they offer and spread the word that they support us among friends and family. The revenue from their generous contributions assists us in developing our club and supports us in benefiting our local community.
FUNDRAISING
This season we only held 1 quiz night, but it was a very successful and well supported event, with our quizmaster and MC David Drake offering some tricky questions. My sincere thanks to everyone who was involved or attended this fundraiser and those who came back to the clubhouse for drinks and food after matches. With the escalating cost of utilities, the increased cost of ground hire and the current price of match balls, these fundraisers and BBQs are essential to the ongoing financial wellbeing of the club.
For the 2nd year in a row we held a super 8 and T20 match over Christmas, which was really well organised and had great attendance. It was great to see that so many people came along and got involved and it was a real family atmosphere with a few players from the Rugby Club coming along too.
THE ASSOCIATION
I completed another season as chairman of the SCC, while Bill White, having suggested that he didn't want to do another season as minute secretary on the association, took up a new role as one of two Vice Presidents. Our good friend Nathan Tilbury stepped away from his position as President of the association and it was with pleasure that another person who I consider  to be a friend of the club, Geoff Findlay took up the role. Geoff has a long history with the association and with the Beecroft Cricket Club, and also served on the
SCC with me over the past
few years. We look forward to many successful years ahead for our association under his stewardship, and will continue to support him as a friend and important member of our cricketing community.
2016-17 SEASON APPROACHES
As previously mentioned we took the step to book nets every Tuesday evening for training last season and will look to do so again. Our thanks also to our mystery benefactor, who was simply referred to as "Bat Man", who kindly funded some indoor nets on a Friday evening. The season will soon be upon us and if you are anything like me, you will have the odd extra kilo to shed and be keen to get back in rhythm be it with bat or ball, in time for the start of the T20s. Just think how good it would be to start the season in the form we all finished the last. We will start again in about a month with our first net. I have been pleased to see people at the nets occasionally during the winter months, albeit mainly the winter comp guys practicing, I am sure we will benefit come the start of the season from doing so.
It's never too early to start recruiting so we have strength and depth across the grades, so keep spreading the word and asking around for players.
Congratulations and thanks to all our prize winners, and to everyone associated with the club from life members to parents of our juniors on what has been a very successful and enjoyable season. Additional congratulations for Association award winners, Nick Briffa (batting award for D2) and Jason Ferrall, (bowling award for D2).
GAVIN WINGFIELD