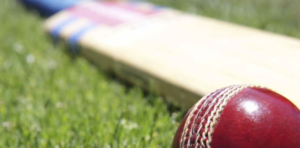 It would be good if you would attend a junior cricket preseason training session from 1.00 pm to 2.30pm on Sunday 27 August 2017 at Hassall Park off Mona Vale Road St Ives.
The meeting point is outside the Clubhouse.
For the cricketers, casual clothing is suitable along with cricket shoes or runners and a protector/box is a must. The Club will have cricket equipment available.
The Club will notify you by email on the day if the weather is not suitable.
This is an opportunity to make the transition to the cricket season and meet other parents and players and discuss the approach to the games.
Also to coordinate other training that our teams may plan to carry out before the season due to commence 9 September 2017.
The session has been set at an early date to discuss aspects you may wish to clarify before the season starts.
We do consider it worthwhile for parents to view the Rules of Play on our Association (HK&HDCA) websitewww.hkhdca.com.au under the heading Competition / Junior rules.
To assist the Club to plan the session, please let us know by email if you are available for this session.