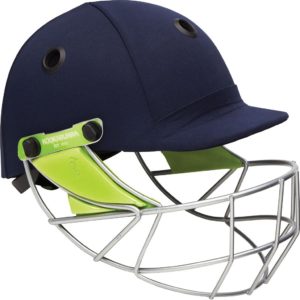 The SIWCC is still awaiting final confirmation on the 2020/21 helmet policy from HKHDCA. But we believe that we will be playing under the policy adopted by Cricket NSW in the 2019/20 season as set out below..
Areas that have not been confirmed are as follows…
Who is the arbiter of Fast & Medium bowling.
Whether older style helmets will be allowed for this season.
What are the penalties for not wearing a helmet. (At the moment we believe batsmen will be given out "timed out" & Fielding sides "No-balled and a 5 run penalty applied"
---
We are certain that a helmet policy will be introduced and that kit sharing under the Covid-19 guidelines will means there will be reduced helmet availability. We are fortunate to have Kingsgrove Sport Artarmon as our Equipment Partner who are offering a member discount of 10% with Helmets starting at $70.                                 
---
The Batsman
A player shall wear a helmet at all times while Batting against fast or medium paced bowling.
The Wicket-Keeper
At all times when wicket-keeping up to the stumps.
The Fielder
At all times when fielding in a position closer than 7 metres from the batsman's position on the popping crease on a middle stump line (for example short leg or silly point),
With the exception of any fielding position behind the popping crease (on both the off and on sides.
"more information" links to..
https://www.cricketnsw.com.au/news/from-the-office-of-the-ceo/2019-09-04
https://cricketnswhelmetshop.com/